(edit: changed thread title to reflect the actual cause for this issue, see later posts for details)
Hi! I have this very rare and hard to reproduce bug with user streams in which some (but not all) of the recently introduced "retweets with comment" aka "quoted status" just don't seem to show up in the user's stream.
This was first reported to our bug tracker three weeks ago and blamed it on a temporary issue with the server, but it's still happening.
These tweets don't happen very often, most of them just show up just fine, and it's hard to notice that something is missing when most tweets are mostly independent pieces of information.
While it might be a problem with my client (which does deduplication of retweets), I'm 99% sure this isn't the case.
Example tweet I found today affected by this - nothing special about it, and everything looks fine from the REST api.
Web client (most recent tweet first), third tweet is the missing one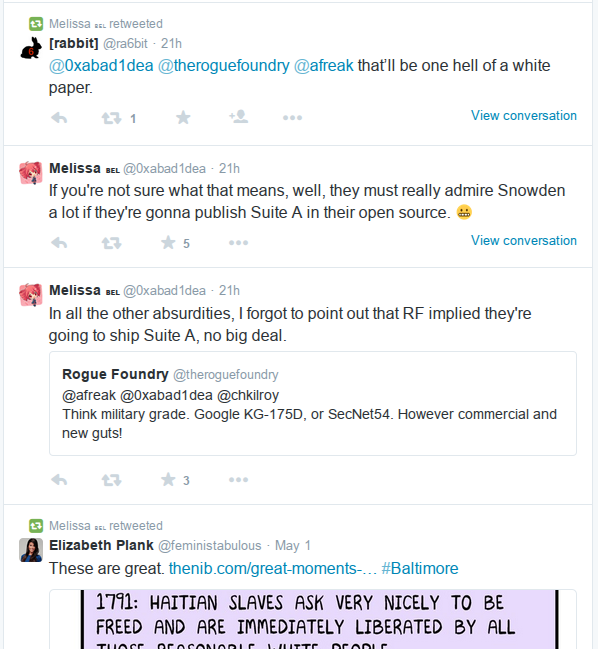 My client (most recent tweet last)

The missing tweet should appear right before 23:38 <_0xabad1dea> [de] (the [de] being the two char hex ID that my client uses to refer to those tweets, also helps confirm there's no client side filtering), timestamp should be 23:36